Being prepared for your home search makes all the difference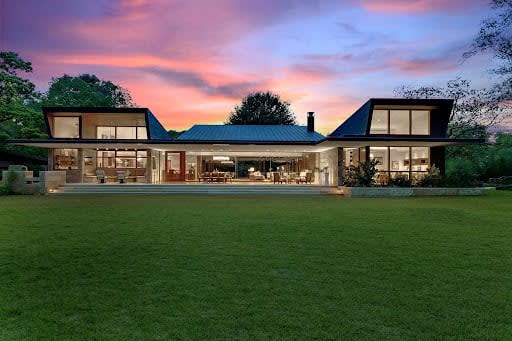 Buying a home is one of the most significant decisions you will make. It is an exciting but also daunting prospect. There are many factors to consider and steps to take, from deciding what you can afford and getting a home inspection to negotiating with sellers. If you are looking to purchase real estate in Austin and the surrounding areas, this complete home buying guide will help walk you through each step of the process.

Know what you want in a home


The first step in a successful homebuying experience is developing a clear idea of what you want in a home. Start by listing your needs and wants, then prioritize them. You can take notes by hand, create a document on your phone, or type them on a desktop computer. The format is not important. What matters is creating a clear set of criteria to help you narrow down your options and focus on the homes that fit your needs.
Include factors such as housing type, size, amenities, neighborhood, appliances included, and unique features. Once you have made a list of your must-haves and nice-to-haves, share them with your real estate agent. Your agent is your teammate in the process, and having a clear set of criteria you both understand will ensure you are on the same page.
Research the local market


Once you have a firm idea of what you are looking for, begin researching the local market. You can look at real estate listings online, but remember that your agent always has the most up-to-date and relevant data. This is one of many areas where you should lean on your agent's knowledge and experience to ensure you are using your time effectively.
Additionally, you can start visiting open houses to get a better feel for the area. This will also help you better understand what type of home is suitable for you and the amenities and schools available in specific neighborhoods.
Finally, assess potential transportation costs and commuting times. Keep in mind not just distance from work but also trips related to other household members, such as distance to schools and activities. Will I have a longer work commute? How far away is the closest grocery store? These are all questions you should ask yourself, as they will help determine if moving to Austin is worth it for your family's lifestyle.
Get a home inspection


A home inspection is critical in purchasing a home, and many lenders will only offer financing on a house with one. You should be present for the inspection to get a firsthand explanation of the inspector's findings and, if necessary, ask questions. The typical inspection lasts two to three hours.
In addition to looking for signs of damage or defects, the home inspector should check all the home's systems — such as plumbing, electrical, heating, and air conditioning — for issues. They should also check the home's structure for signs of infestation, such as termites or mold.
It is vital to thoroughly inspect a home before making any offer. After the inspection, you can use the report to negotiate repairs with the seller, if necessary. If you cannot negotiate repairs, most buyers have a seven-day window after a home inspection to leave the purchase. In addition, consider additional inspections — such as a wood-destroying insect inspection — to help ensure you are making an informed decision and getting your money's worth.
The role of financing in your home purchase


Before purchasing a home, most buyers will need to understand the mortgage process and the different types of loans available. This includes conventional loans, such as fixed-rate and adjustable-rate mortgages (ARMs), and government-backed loans, such as FHA, VA, and USDA. Each type of loan has unique benefits and drawbacks, so it is essential to consider the options carefully before deciding.
When comparing loan offers from various lenders, ensure you understand the terms and fees. Some loan terms may be shorter than others, with longer terms costing more money in interest over the life of the loan. Also, consider closing costs, which vary widely depending on the loan type and the lender. Finally, ensure you understand your financial obligations and how much you can spend on monthly home payments.
Be prepared for negotiations


If you want to purchase a home, you should be prepared for the final negotiation process. Your finances should be ready to show lenders and potential sellers that you are serious about buying a home. This includes showing you are prepared for mortgage payments and can pay associated fees, such as the down payment and closing costs. You could also consider pre-paying any loans or mortgage debt as part of your financial plan.
When making an offer, it is crucial to understand what concessions or upgrades may be negotiable in the sale. This includes items such as home features, financing, and seller incentives. Before submitting a final offer, you can also discuss closing costs with your loan officer. Be prepared to negotiate on price, closing costs, and other fees. Most of all, ensure you stay on the same page with your agent throughout negotiations. They need to know what you are thinking and how you genuinely feel about any counteroffers to be able to represent your interests effectively.
Finding the right real estate agent


To find a highly-qualified real estate agent, you will need to conduct some research to determine who is the best fit for you. Look for an experienced real estate professional with a proven track record in the local market. This will help you get the most relevant advice on navigating the real estate market and home-buying process. Ensure you interview potential agents and ask about experience, past successes, and communication style.
A knowledgeable agent such as Cord Shiflet and his team will have a solid understanding of the area and current market trends and can provide the insight you need to make the best decision. If you're ready to purchase Austin real estate, contact Cord today to start the process!