When it comes to having the most successful sale possible, preparing your home is key. From packing up belongings to working with a professional stager, savvy sellers know that investing in the right services upfront can bring them greater returns during closing. If you're considering selling your home in West Lake Hills this year, find out why removing personal items and hiring a home stager can help the entire experience go smoothly.
The West Lake Hills, TX real estate market

Homes for sale in Westlake have continued to appreciate in value, with modest price increases setting sellers up well to earn returns on their investments. Many homes have received multiple offers and sold for above asking price, but if homeowners want to see the same results, they'll need to be strategic and work with a real estate agent who knows what buyers are looking for.

As you prepare to sell your home, remember that the more you learn about the local market in advance, the better. Are homes moving quickly on and off the market? Is there a high number of homes listed in your area? What's demand like? Your agent can provide answers to all of these questions, helping you present your home in a way that will be most attractive to buyers.
The digital house hunt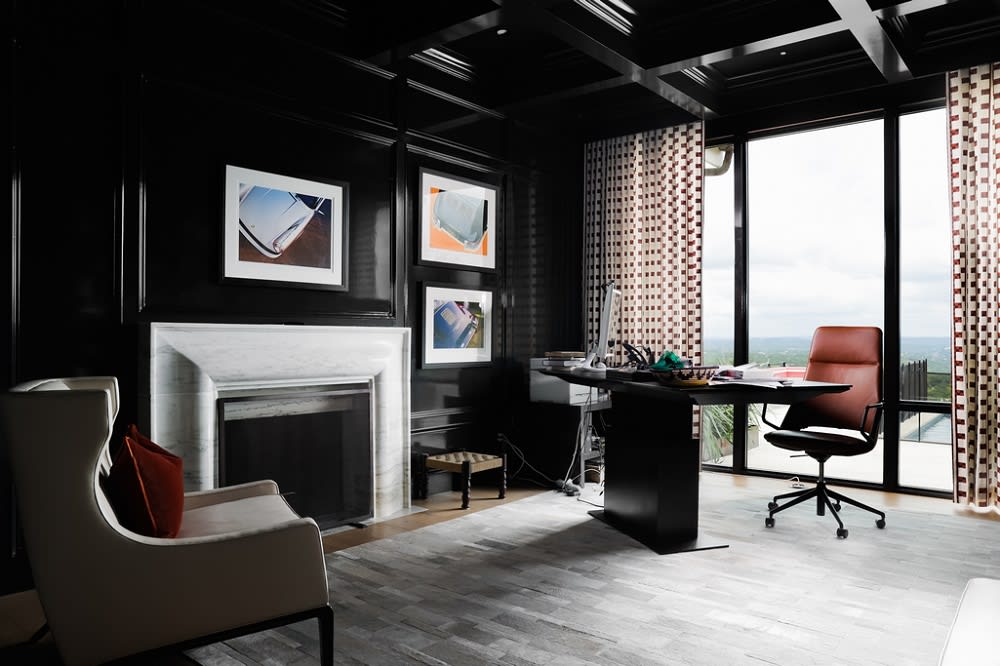 Photo courtesy of Shutterstock
According to the National Association of Realtors (NAR),
more than 90% of buyers
search for their next home online. Online listing pages are now the buyer's first impression of a home. Before they visit the property, connect with your agent, or put in an offer, buyers will be scanning photos and reading descriptions on your listing page. That's why it's crucial to get your house looking its best before you list. Decluttering, home staging, and professional real estate photography can help you accomplish that goal. Ultimately, you want to do everything you can to help your listing page to stand out among the rest and draw buyers in.
The importance of home staging
In luxury markets like Westlake, home staging is a must. Beautiful homes with top-tier amenities deserve to be shown off, and luxury buyers want to see all that your home has to offer. But the importance of home staging goes beyond having a stunning listing page. Home staging has been shown to help homes sell up to
30 times faster
(per NAR) than homes that weren't staged. Not only that, but staged homes also sell for higher prices.

Home staging presents buyers with a picturesque version of your home that highlights its best features while minimizing its less desirable sides. For homes that are packed up and emptied, home staging can present it more practically, giving buyers a chance to imagine how each room could be used.
What a home stager does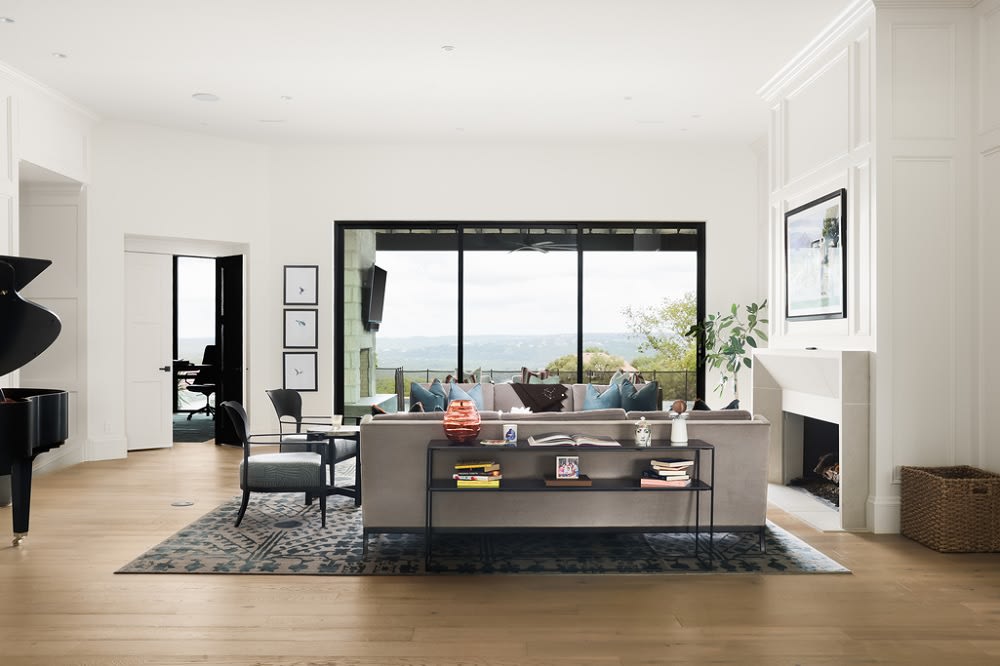 There's more than meets the eye when it comes to
home staging
. Though it seems simply like the process of shifting around furniture or decorating a home in a new way, home staging is more about presenting buyers with a neutral space that feels move-in ready. Home stagers don't decorate so much as they reorganize how an area is laid out and intentionally choose items to keep and remove.

Though they can move furniture around, home stagers also clean and prep the space to look its best. In some cases, homeowners may be able to work with what they already have. This is cost-effective and requires the least amount of furniture shuffling, but it can be tricky if a homeowner needs to pack up their furniture sooner. Alternatively, home stagers can bring their own pieces to help shine the space.
How long does home staging take?

Depending on the size of your home, staging could take anywhere from one day to four or five. You'll want to partner with a staging team with luxury home experience. Luxury properties can have different features and amenities that you'll want to ensure are highlighted through staging and photography. Professional stagers recommend leaving the home staged until closing on the off-chance that a contract falls through or loan issues keep a buyer from finalizing their offer.
Why you should declutter beforehand

To prepare for home staging and have it work the most effectively, homeowners should declutter as much as possible beforehand. You want buyers to imagine themselves at home within your space easily, and it's challenging to do that when another family's personal belongings are catching their eye in every picture. Instead of imagining their future home, they'll imagine the space as someone else's home. So, before you reach out to a home stager, take time to declutter the space and remove as many of your personal items as possible.
How to remove personal items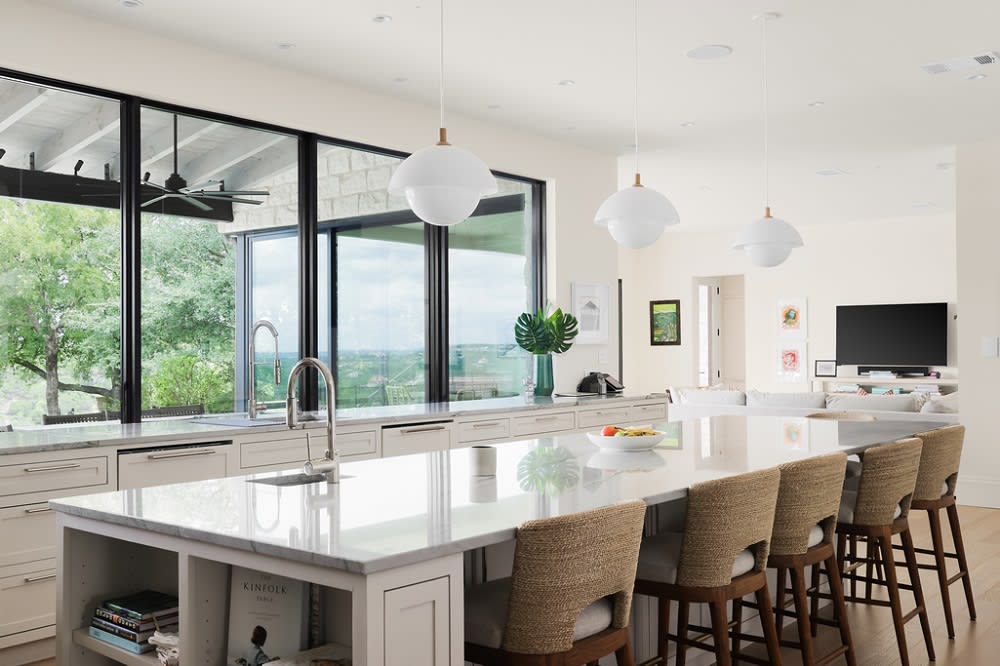 The benefit of decluttering before your home is staged is it gives you time to go through your belongings and sort out what you're going to keep. If there's a lot to go through, enlisting the help of friends and family can make the process go by faster. Start by separating items into categories: things you're going to keep, things that can be thrown away, and things to donate. You could also include a category for things to pack now and things to keep out for the staging. Overall, you want to ensure that any personal items, from family photos to toiletries to clothing items, are either packed and ready for moving day or tucked away where they won't be seen in photographs.
Working with a local real estate agent

Before tossing your favorite items into boxes, remember to connect with an expert Westlake real estate agent. Cord Shiflet brings 25 years of experience to each of his clients in the greater Austin area and has been named the top individual agent in Austin by the Austin Business Journal. Clients can rest assured that their home is in good hands when they partner with Cord. So when you're ready to take your first step toward selling your home, reach out to Cord Shiflet.